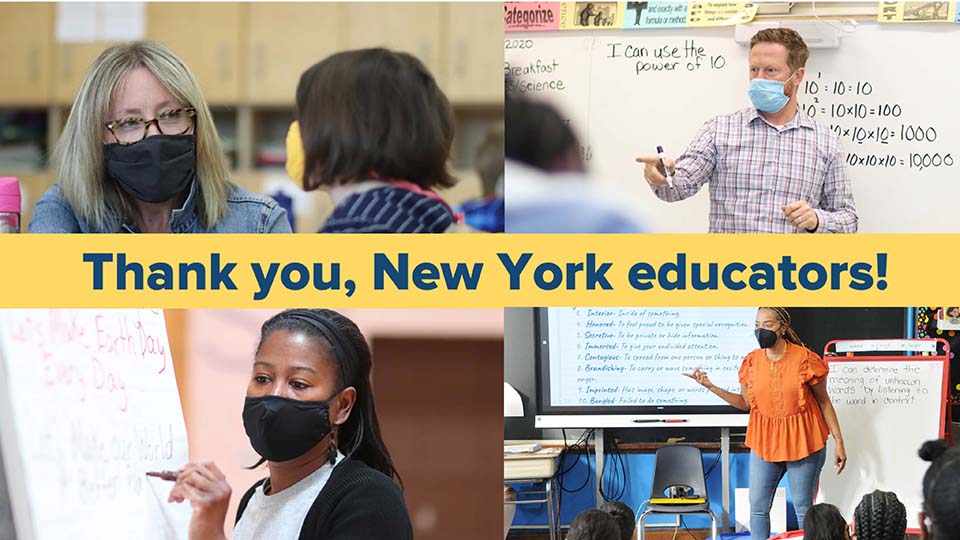 Educators are stepping up and earning much-deserved thanks
Gov. Kathy Hochul this week thanked educators "for all they've done for our kids throughout this pandemic." She promised to supply more than 7 million COVID tests to schools to ensure all schools can implement the "test to stay" policy.
Teachers are earning praise because they are stepping up and going above and beyond to educate kids despite huge challenges. Well-earned thanks for education professionals is coming from everyone from celebrities to fellow union workers:
"Teachers who want safe COVID-19 working conditions are not the enemy."
"God bless you teachers, (parents and health care workers). You are so important."
"If you want to keep the best teachers, treat them like they are the best."
And there are many more.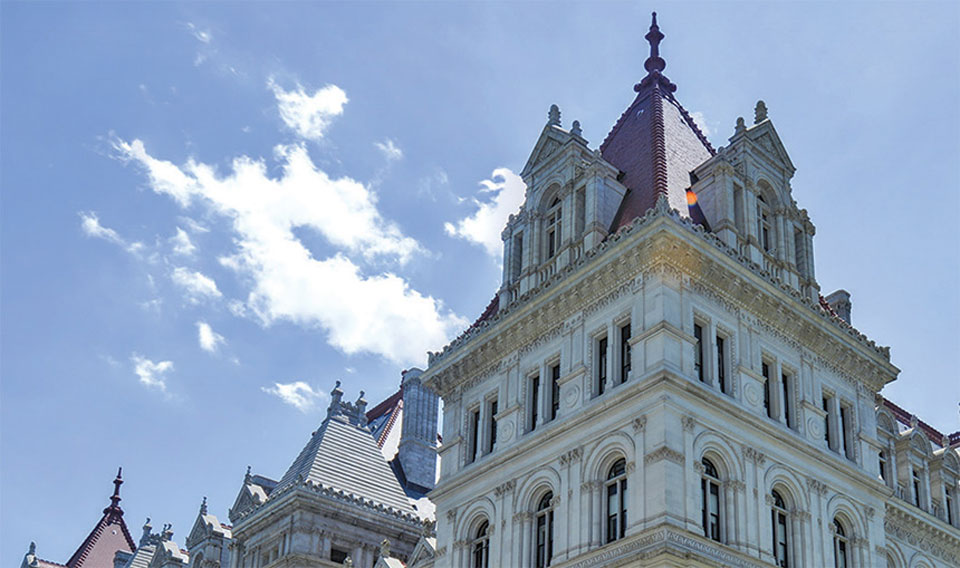 Union awaits budget details next week
NYSUT's Future Forward initiative got a boost from Gov. Kathy Hochul's state of the state address, and now we await more details in the executive budget proposal the governor will unveil next week. Meanwhile, President Pallotta visited the Capitol Pressroom radio program this week to say: "We talk about mental health support for students. We need that for the staff, too." In the latest issue of NYSUT United, we tell the stories of NYSUT members and how the recommendations in Future Forward will help. Please contribute your story.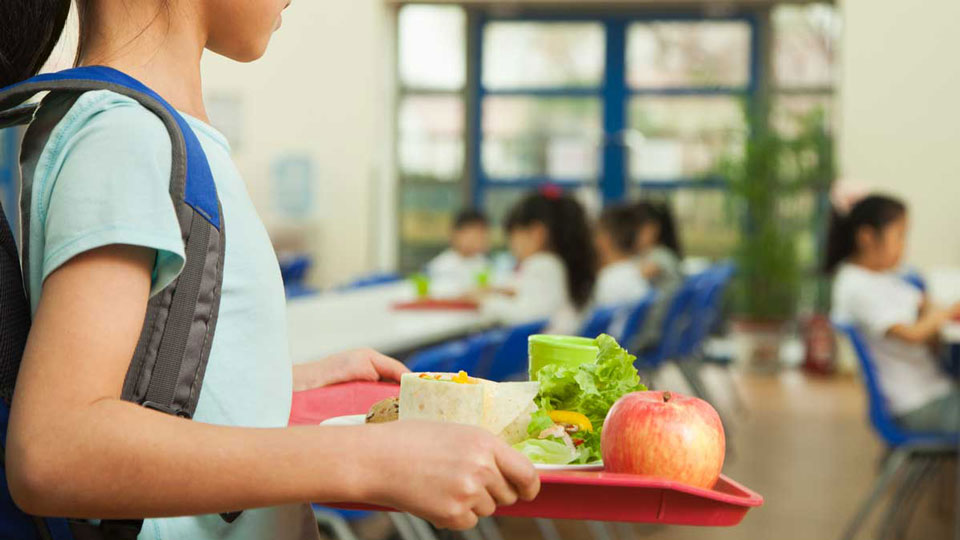 ECB: School meals are crucial
The New York State Educational Conference Board, a consortium of seven statewide educational organizations including NYSUT, is calling on lawmakers to launch a statewide universal school meals program.
More news
Check us out on Facebook and Twitter and Instagram.