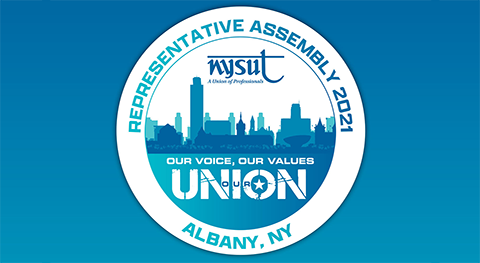 NYSUT RA begins
In a year in which nothing has been normal or easy, yet much has been rewarding, the early part of the virtual 2021 NYSUT Representative Assembly began this week with a few resolution committee meetings Wednesday and Thursday, continuing into next week. The pre-RA Local and Retiree Council Presidents Conference convenes Thursday, and the RA itself gavels in next Friday evening. "Of all the meetings and conferences we hold every year, none is more important than the RA, where thousands of delegates elected by their local associations address the issues facing our members and our communities and we conduct the business of the union," he said.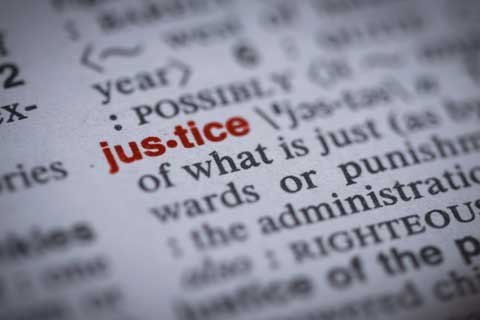 A historic conviction, and courageous conversations
Following this week's conviction of former Minneapolis officer Derek Chauvin in the killing of George Floyd, NYSUT released this statement saying, "Today's verdict is a step forward for accountability, but let's also recognize that it is one moment during what must be a persistent fight for justice in this country."
Two days later, NYSUT hosted a new Many Threads, One Fabric event, "Courageous Conversation: the Art of Listening, Mercy and Change" a special webinar with a message: This urgent moment — sparked by the three words "I can't breathe" during a global pandemic — demands that we confront the underlying root: racism.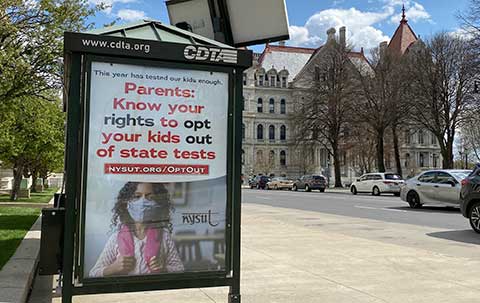 State ELA testing opens this week with lower participation
As the state's ELA assessments for grades 3-8 began this week, NYSUT Executive Vice President Jolene DiBrango explains why standardized tests make no sense this year — and won't be a useful measure of student achievement. With remote learners exempt and parents opting their children out of tests, there's little question participation will be down. Here are NYSUT's opt-out fact sheets.
More news
Check us out on Facebook and Twitter and Instagram.