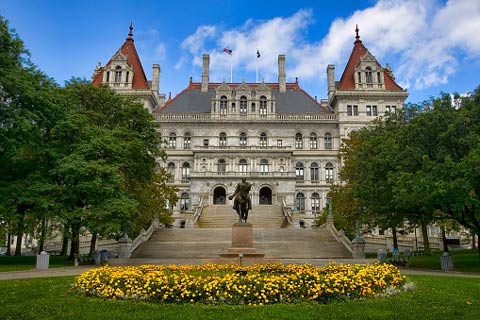 Historic budget raises revenue, funds Foundation Aid and implements a plan to eliminate the TAP Gap
The state adopted a record $212 billion budget this week that attempts to plug many holes related to the pandemic. President Andy Pallotta said, "It's an understatement to say it has been a tough year, but this budget brings hope for revival starting in 2021." The plan makes great strides, he said, but work remains. Here are the final school runs.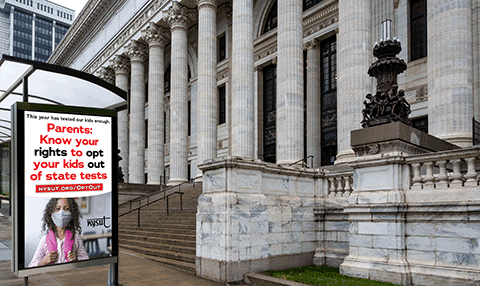 NYSUT launches opt-out informational campaign
With ads on billboards, buses, bus shelters and social media, NYSUT is going big to let parents know they have the right to opt their kids out of the standardized state tests that begin April 19. Information is crucial: While some districts are making it easy for parents to submit opt-out forms, others are still pushing participation. In a new twist, some districts, including New York City, Ossining, Rye, West Irondequoit and Arlington, are having parents "opt in" if they want their children to take tests. Here are NYSUT fact sheets for parents and educators.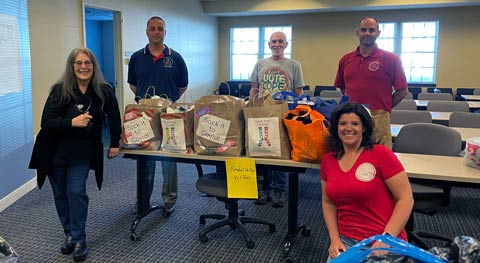 'Sock it to COVID' gets the job done  
Socks are among the most requested items at homeless shelters, and more than a dozen locals in the Mid-Hudson Region joined together this month to donate 7,500 pairs of socks through social service agencies in the area.  (Left to Right: Laurie Silver, Retiree Council 13; Flip Gertler, president elect, Wappingers CT; Pat McCarthy, president, Retiree Council 13; Scott Via, president, Onteora TA; Megan Frandino, vice president, Onteora TA.)
More news
Check us out on Facebook and Twitter and Instagram.