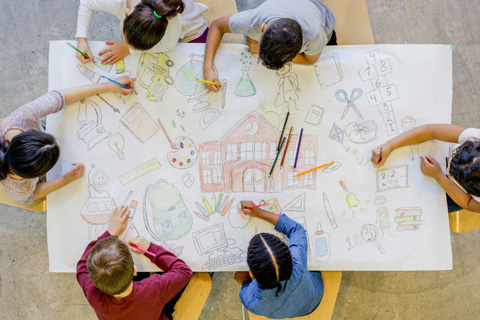 Share your real stories to support #FutureForward
NYSUT needs your help to spread the word about our #FutureForward initiative. There's no better way to highlight the needs of our schools than to share real stories from real educators, students and parents.
This informative AFL-CIO podcast on the #FutureForward initiative features three teachers/task force members: Jen Wolfe, Oceanside FT; Adrienne Cohan, Starpoint TA, and Amy Hysick, North

Syracuse EA

.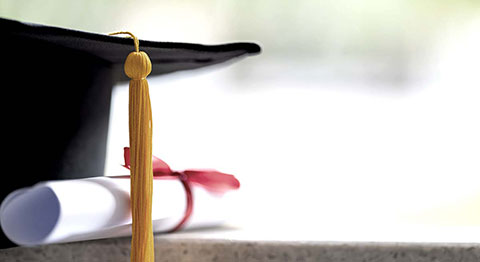 Union supports action by Regents
The statewide union applauded as the Board of Regents this week discussed plans to end the edTPA certification requirement for aspiring teachers, which is an unnecessary and costly barrier standing in the way of high-quality future educators joining the profession. The Regents also rejected a SUNY Board of Trustees Charter School Committee recommendation to authorize new charter schools in Wyandanch and Central Islip, and NYSUT thanked the board "for listening and standing up to those who would rather rubber stamp new charters than take a hard look at what's right for these Long Island communities."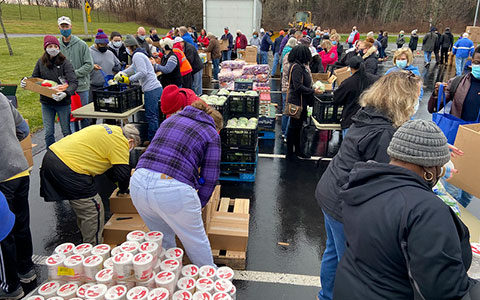 Feeding the hungry: It's union work
This week, NYSUT partnered with the Capital District Area Labor Federation, the Regional Food Bank of Northeastern New York and Catholic Charities of the Diocese of Albany to sponsor a drive thru food pantry at NYSUT Headquarters. Volunteers distributed more than eight tons of food to individuals and families from surrounding communities. Share your local holiday efforts on social media and tag #NYSUTcares and @nysut.
More news
Shop union-made for the holidays! Here's information to help you look for the union label.
Make charitable contributions by Dec. 31 to take advantage of a new tax benefit under the CARES Act, and don't forget the NYSUT Disaster Relief Fund, a 501(c)3.
NYSUT's updated Certification Fact Sheet on Incidental Teaching and Substitute Teaching includes changes that allow incidental teaching up to 10 hours/week and substitute teaching beyond the 40-day limit in the 2021-2022 school year. 
These two updated Certification Fact Sheets, The Registration & CTLE - Teaching Assistants Level III, and Certification Requirements for Teaching Assistants, cover the re-registration process for Level III Teaching Assistants and some updated links to resources.
A recent report on 31 SUNY and CUNY campuses has uncovered yet another case of racial disparity in education: Where there are more Black and Hispanic college students, there are fewer full-time faculty to go around.
Register online for one of NYSUT's popular Student Debt webinars.
K-12 educators and SRPs can learn how to reverse the impact of trauma on students' abilities to trust and behave in school through @NYSUT ELT professional learning. Here are more topics for Getting Back On Track.
The new issue of Educator's Voice, NYSUT's professional journal, on Leveraging Student Strengths through Project-Based Learning and Authentic Assessment, is now online. The journal also seeks proposals for its next edition, on the topic of Sustaining Democracy through Civics Education. The proposal submission deadline is Feb. 1.
Check us out on Facebook and Twitter and Instagram.