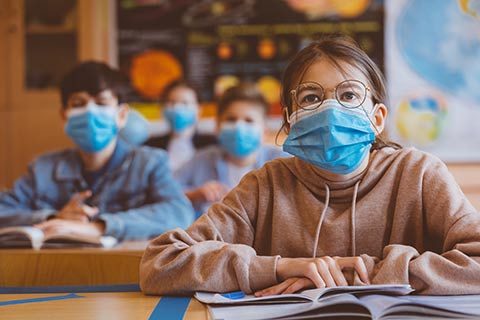 Union calls for state-funded COVID testing for schools
Last week NYSUT's Board adopted a resolution stating the union will continue to advocate for robust science-based safety guidelines and re-opening metrics from the State that include State-funded preventive surveillance testing of students and staff in all communities to identify those infected with the virus but asymptomatic.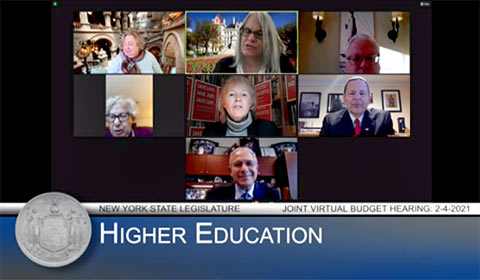 Public higher ed has suffered too long: NYSUT
In legislative budget testimony this week, President Andy Pallotta testified that public colleges and universities have reeled from years of austerity budgets, in turn placing additional financial strain on the backs of students. With UUP President Fred Kowal and PSC President Barbara Bowen, Pallotta said the executive budget again holds SUNY's and CUNY's instructional core budgets flat; if the state does not receive sufficient federal funding, significant cuts are on the horizon. Here's the full testimony from NYSUT, UUP and PSC.
NYSUT continues to advocate for a two-pronged approach that includes both fair funding from Washington and new state taxes on the ultrawealthy to help fund critical public services like higher education.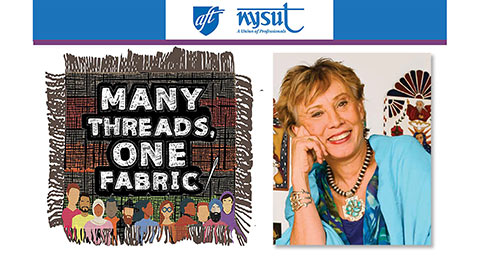 Embracing diversity
NYSUT's "Many Threads, One Fabric" town hall series continued this week with a virtual conversation on "Embracing Racial and Cultural Diversity" with author Juana Bordas, recipient of the International Leadership Association's Lifetime Achievement Award.
More news
Check us out on Facebook and Twitter and Instagram.