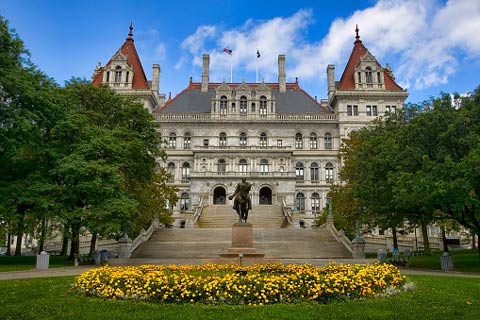 Your union fought for APPR relief, and won!
In a major victory for NYSUT, a new law ensures K-12 districts are not required to complete annual professional performance reviews for 2020-21 and will not lose any school aid as a result. Here's NYSUT's updated Fact Sheet.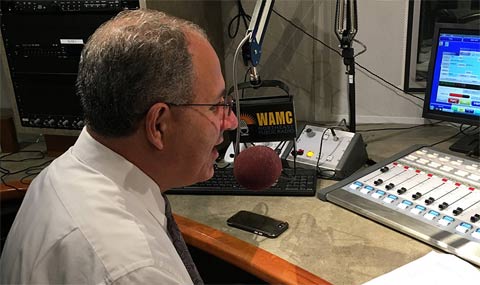 A sigh of relief for educators and parents
It's hard to believe that one of the most challenging school years in memory is finally coming to an end, said President Pallotta in his monthly public radio commentary. From remote and hybrid learning, to unscheduled disruptions and unexpected quarantines, uncertainty was one of the few things we could count on this year.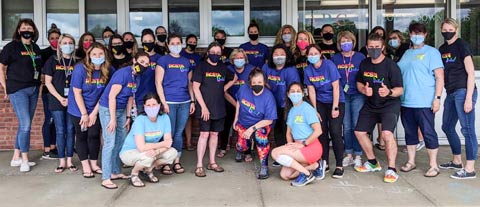 Local takes action against anti-gay cyberbullying aimed at teachers
Invasive and vile anti-gay social media posts by students targeting specific teachers in the Ravena-Coeymans-Selkirk school district galvanized the teachers union to press administrators to take action.
More news
In a bizarre legislative session conducted gavel to gavel under pandemic conditions, NYSUT managed to make significant gains after the budget was enacted in April.
Early voting for primaries runs June 12-20. Election day is June 22. Get local details from your county board of elections.
SED has posted resources for educators and families on its new website page encouraging culturally-responsive and sustaining education.
Got questions on certification? NYSUT's experts offer a new round of the uber-popular certification webinars this summer to help members understand and manage the process.
Mark your calendar for "Hope Gathering 2021" on June 16, a special Many Threads, One Fabric event to celebrate NYSUT members for demonstrating resilience, strength, courage and hope in persevering through the pandemic. Special guests include music legends Paul Anthony of Full Force and Doug E. Fresh.
Register online for the NYSUT LGBTQ Committee's Many Threads, One Fabric event June 17 to help members learn "How to Support Our LGBTQ and Allied Students."
Join us from 4-5:30 p.m. June 18 for a Many Threads, One Fabric discussion on the history of Juneteenth and why it is important for us to celebrate.
If you missed it last weekend, you can find NYSUT's virtual art show for students at nysut.org.
School budget revotes are slated for June 15. Five districts had their budgets rejected by voters, and all will revote. The districts are Carmel, Wantagh, Bridgehampton, Northport-East Northport and Three Village.
Register now for a free workshop — June 15 or 17 — on retirement planning in the state Employees' Retirement System.
Last call for online graduate level courses in ELT second summer session.
The new NYSUT Legacy Fund helps members celebrate members. Honor an activist from your local, chapter or retiree council by making a contribution to the Legacy Fund in their name.
Check us out on Facebook and Twitter.