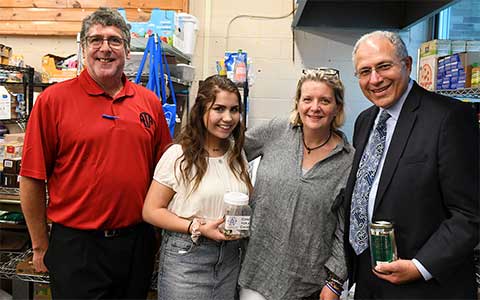 Community Schools fill gaps and offer hope
Throughout the pandemic, community schools have done an incredible job responding to student and family needs. At a celebration this week in Rome, NYSUT President Andy Pallotta said the community schools model should be expanded and fully funded around the state. (Above, l-r: Rome TA President Rob Wood, senior Jordan Purrington, Melissa Roys of Connected Community Schools and NYSUT President Andy Pallotta.)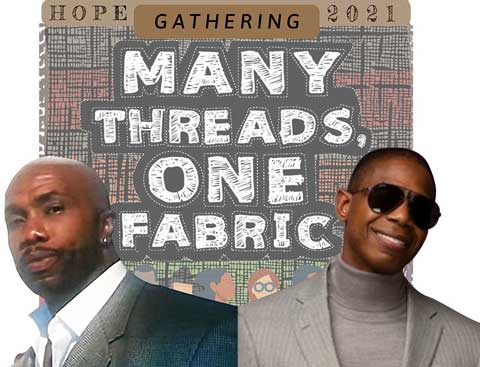 Many 'Many Threads One Fabric' events this week
Wednesday's "Hope Gathering 2021" presentation celebrated the contributions of NYSUT members and featured music legends Paul Anthony (Full Force, "House Party") and Doug E. Fresh (The Human Beat Box). Check nysut.org/manythreads next week for coverage of presentations on LGBTQ issues and the importance of Juneteenth.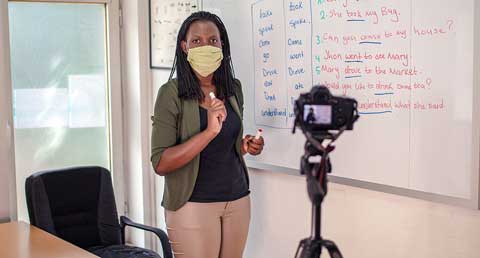 Union calls for end of simultaneous teaching
Simultaneous instruction. Double-duty live-streaming. Whatever you call it, NYSUT leaders say it's time for the practice to end. It's unfair for districts to expect or require educators to teach in-person students and remote students at the same time.
More news
The years 2020-21 brought many challenges but also great successes from #FundOurFuture and other issues important to our members. Please share our posters on social media!
The Rochester Teachers Association this week passed a resolution to demand solutions to the crisis of violence in the community and its effects on schools. The RTA called for a task force of educators, parents and community leaders to address the issue.
The new SRPNewsLink is posted at nysut.org.
Register online for NYSUT certification webinars scheduled through the summer.
Early voting for primaries in New York state runs through June 20. Election day is June 22. Get local details from your county board of elections.
In this week's school budget revotes, Northport-East Northport, Wantagh and Bridgehampton passed on the second try. Carmel and Three Village district voters did not pass their proposals and will enact a contingency budget.
ICYMI, you can find NYSUT's virtual art show for students at nysut.org.
The new NYSUT Legacy Fund helps members celebrate members. Honor an activist from your local, chapter or retiree council by making a contribution to the Legacy Fund in their name.
Check us out on Facebook and Twitter and Instagram.