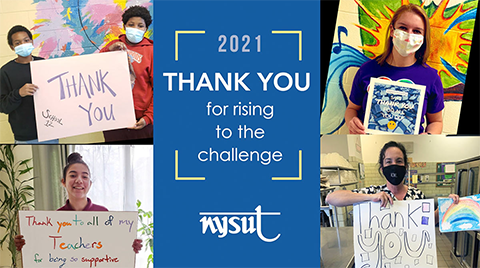 Thank you to our members!
This year, NYSUT members overcame obstacles they had never faced before. Your sisters and brothers in the statewide union applaud you for working together to stand up to the challenge of COVID-19. In this video, we thank you for rising above and beyond!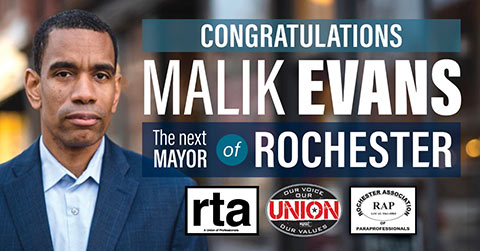 Political action pays off in primaries  
NYSUT members, allied candidates and pipeline project alums had big wins in primary elections this week from one end of the state to the other. Local unions in several upstate regions supported NYSUT members and pro-public education candidates for mayor, county legislature and common council seats.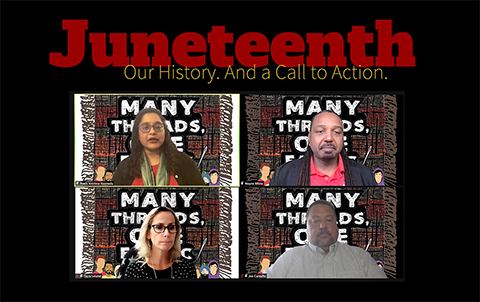 Many Threads, One Fabric events celebrate liberation
The statewide union celebrated Juneteenth with a look back at the origins of the holiday, and a look forward to why the lessons it teaches are necessary today.
NYSUT's LGBTQ Committee hosted a discussion with educators, students and parents on how to support LGBTQ students.
More news
Data from the CDC and state Department of Health show many students have fallen behind on their vaccinations, which will need to be up to date when they return to school in September.
In an op-ed published this week, President Pallotta reflected on the lessons we've learned during this pandemic school year — lessons we must start putting to use now as we strive for a better normal in September.
From family engagement to social-emotional learning, check out ELT's  summer training that will help you in the upcoming school year.
NYSUT wins long-sought safe-staffing law for health care professionals as Gov. Cuomo signs union-backed bill.
A Colonie teacher nurtured a student through a cancer ordeal during the pandemic and commemorated her passing with a garden the school community will enjoy.
After nine long years, the Buffalo Educational Support Team has won a contract that its local president calls a "great achievement."
The weekly NYSUT Briefings will publish twice in July and twice in August. We will resume the normal weekly schedule after Labor Day.
The new NYSUT Legacy Fund helps members celebrate members. Honor an activist from your local, chapter or retiree council by making a contribution to the Legacy Fund in their name.
Check us out on Facebook and Twitter and Instagram.