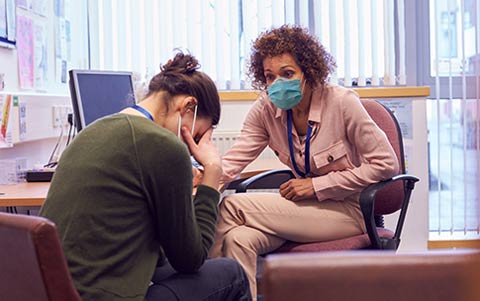 Act NOW! Mere days remain in the legislative session
Take action now at the NYSUT Member Action Center to urge lawmakers to support legislation providing public school students with greater access to school psychologists, social workers, and counselors! And find other opportunities to advocate on key issues at the MAC.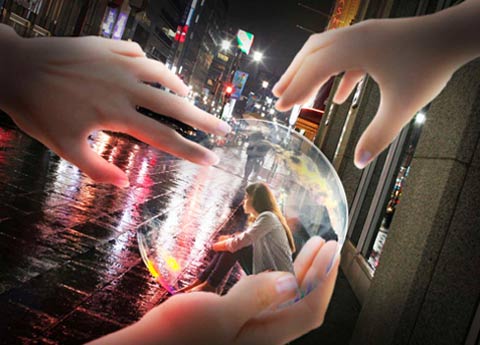 The pandemic through the eyes of student artists
The live, virtual premier of Inside/Outside: Students of the Arts Respond to the COVID-19 Pandemic, a student art show sponsored by the NYSUT Arts Committee, will be from 4-6 p.m. June 5 on Zoom. It features 102 works by students that were submitted by their teachers. If you can't be there Saturday, you will be able to watch it on nysut.org next week. (Above: "Pop" is a digital image by 9th-grader Isabel Herrara from the Humanities and Arts High School in New York City. Her teacher is Jane Judson of the UFT.)
ELT summer courses are a key union benefit
Looking for credits to fulfill certification requirements? Add a certification area like Students With Disabilities or Early Childhood? NYSUT's Education & Learning Trust offers members pre-approved courses at 40 percent off tuition. Registration for the first summer session ended this week but there's still time to sign up for the second session that begins later this month.
More news
Mark your calendar for "Hope Gathering 2021" on June 16, a special "Many Threads, One Fabric" online event to recognize and celebrate NYSUT members for demonstrating resilience, strength, courage -- and most of all, hope -- in persevering through the pandemic. Special guests include music legends Paul Anthony of Full Force and Doug E. Fresh.
Register online for the NYSUT LGBTQ Committee's Many Threads, One Fabric event June 17 to help members learn "How to Support Our LGBTQ and Allied Students."
School budget revotes are slated for June 15. Five districts had their budgets rejected by voters, and all will revote. The districts are Carmel, Wantagh, Bridgehampton, Northport-East Northport and Three Village.
Explore NYSUT Member Benefits Financial Learning Center – powered by Kiplinger's Personal Finance – for updated information on eligibility for the enhanced child tax credit and other updates.
Register now for a free workshop — June 15 or 17 — on retirement planning in the state Employees' Retirement System.
You know who the families are: Share this information on a temporary FCC assistance program to help households struggling to afford internet service during the pandemic.
The new NYSUT Legacy Fund helps members celebrate members. Honor an activist from your local, chapter or retiree council by making a contribution to the Legacy Fund in their name.
Check us out on Facebook and Twitter and Instagram.