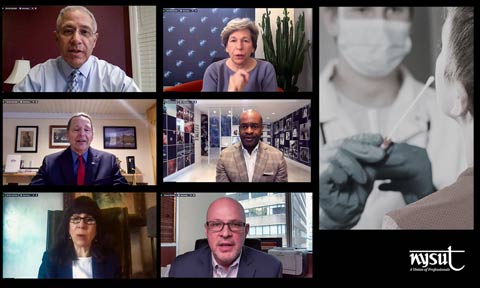 Pro athletes do it, why can't we?
NYSUT President Andy Pallotta this week led a discussion with national and local unions, including the NFL Players Association, on the critical importance of ramping up COVID testing in school districts across New York. The panel discussed effective COVID testing strategies implemented by New York City schools, SUNY colleges and the National Football League as examples for districts to follow. NYSUT also is calling for federal and state funding to implement testing.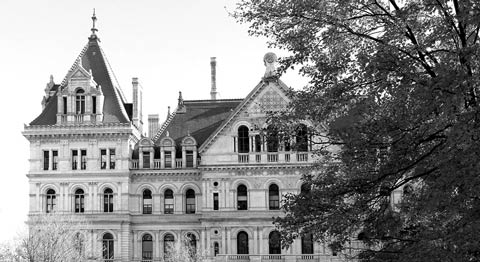 Lawmakers approve vaccine leave bill
This week, the state Senate passed two NYSUT priorities, the four-hour vaccine leave bill and a two-year extension of last year's public employee COVID death benefit. The bills already passed the Assembly and will be sent to the governor for his signature.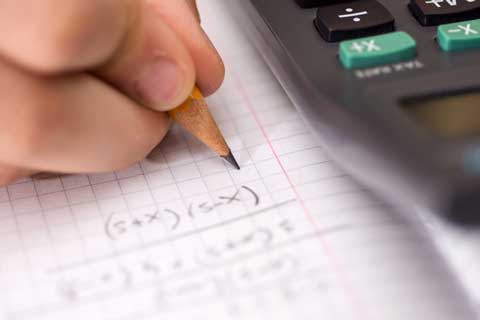 SED clarifies which Regents exams can be canceled
In light of U.S. DOE's refusal to waive standardized testing, the State Education Department sent a field memo this week to clarify which Regents exams are federally required: Algebra 1, ELA, Living Environment and Earth Science. The others, along with August Regents exams, are expected to be canceled at the Regents meeting March 15.
More news
Check us out on Facebook and Twitter and Instagram.